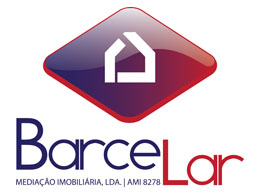 Bem Vindo à BARCELAR
Barcelar came to the Barcelos market in April 2008, result of an initiative that aims to achieve success in the real estate sector. To this end we have grew and improved our conditions to provide the best service possible to our customers.
With Barcelar you can count with a dynamic work team, with experience in the market and with all the availability required to find the best solution for each situation.
From the beginning that we bet in the attention and accessibility towards our customers and no doubt that this bet has become our brand image and source of success.